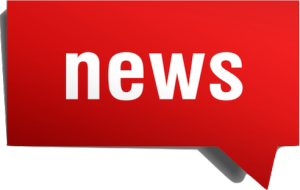 Beginning this month,

manufacturers can now begin qualifying medium-based fixtures shipped with

ENERGY STAR certified lamps, as an ENERGY STAR-certified fixture. 

This has never been the case in the nearly two decades that the program has been running.  The fixture program had always promoted pin-based fluorescent and LED fixtures that prevented medium-based lamping, and the possibility of incandescent relamping.
The Luminaires V2.0 spec will likely have significant impacts to the residential light fixture market:
The low-end of the ENERGY STAR fixture market may quickly convert to medium-base socketed fixtures with lower cost and a new plethora of CFL & LED lamping options.  If your company plays in these lower price points, you should be evaluating this new path to cut costs.  Your competitors are!

Performance of low-end ENERGY STAR fixtures could be reduced as E26 LED lamps rarely match the performance and low-profile design benefits of hardwired LED engines.  This will be most visible at DIY big boxes, such as Home Depot and Lowes.  If product performance matters to your customers, you should evaluate if the new E26 path would sacrifice too much performance.

Medium- to high-end ENERGY STAR fixtures are unlikely to be affected, given their greater emphasis on performance.

If your company makes low cost E26 CFL and LED lamps, you have a major new OEM-channel sales opportunity.  Maybe it is time to hire an OEM sales specialist, if you don't have one?
This "bulb-in-the-box" path from ENERGY STAR parallels expected changes to the residential 2016 version of California Title 24, that state's energy code for new construction.  CA Title 24 is also expected to soon complete revisions for the 2016 version (effective 2017) and would start allowing medium-based fixtures, filled with approved CFL or LED lamps, as "high-efficacy luminaires."  In 2017, Title 24 will amplify all of the market impacts from ENERGY STAR, bulleted above.
The timeline for implementation of the ENERGY STAR Luminaires V2.0 spec is the following:
Effective immediately, manufacturers may elect to have their Certification Body (CB) certify their eligible products to the Luminaires Version 2.0 requirements.

After December 1, 2015, CBs will be instructed to stop certifying new product submittals to V1.2. Note, however, that models already certified to V1.0-V1.2 will maintain their certification status until June 1, 2016.

Any luminaire manufactured as of June 1, 2016 must be certified to V2.0 to bear the ENERGY STAR mark. All certifications of products to the old specifications will be invalid for purposes of ENERGY STAR certification, and CBs will only submit to EPA product models certified to Version 2.0.
Does your company need to bring in sales, marketing, product development, or engineering staff to address the changing ENERGY STAR Luminaire market? 
The final V2.0 spec, cover letter and other details are available at:

http://www.energystar.gov.